4 Mistakes to Avoid When Designing Your New Home Entertainment System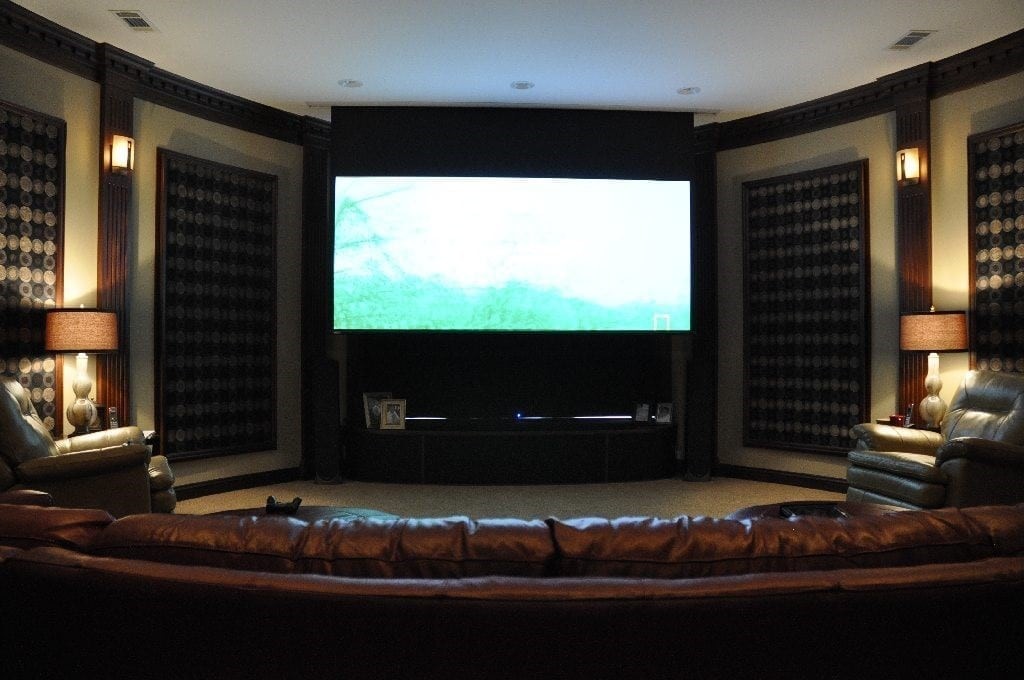 There are few greater feelings than coming home after a long day at the office and sitting down in front of your home entertainment system.

Whether you want to cheer on the Braves in the second part of the MLB season, or catch up on the latest movies and Netflix shows, you want a system that can present your content the way it was meant to be seen.

That's why we've put together this list of four common mistakes you'll want to avoid when building your new entertainment center. Want to learn more? Just keep reading.

 
See Also: Are You Hearing All of Your Music?
Your Screen Is Too Big!
One of the most common misconceptions about home entertainment systems is that bigger is always better.

In fact, your system should fit the room – and that includes the screen.

While TV manufacturers try to convince you that you need the largest screen in every situation, the reality is that a too-large display is uncomfortable to watch.

Before you determine the right screen size, ensure you've laid out the seating arrangement in the room and use that as your guide for selection.

 
Your Sound System Echoes!
You may think that all you need for a great sonic experience is an epic sound system. But the conditions of the room can have a big impact on your AV gear's performance.

If your sound system is echoing, it's likely because there are too many hard, flat surfaces in the space. That can mean an uncarpeted floor, bare walls, and even an empty ceiling.

In those cases, you can add sound-absorbing acoustic panels to your room. That way, your speakers have something to take in the sound, allowing your system to appear fuller and more robust.

 
You're Waking the Neighbors!
If you play your content loudly, you'll likely have the best experience – but you'll also likely annoy everyone else in the house.

Sound bleed can turn your private movie viewing party into a public event. To avoid that, you can soundproof your space.

Soundproofing is different from acoustical treatments. The latter helps audio sound great in a space, while the former prevents it from leaving the space.

There are all kinds of soundproofing methods. Some involve stuffing the walls with insulation, others with decoupling the walls entirely to minimize vibrations. Your home theater installer can recommend a solution that's right for your home.

 
Too Many Devices!
The easiest way to deal with too many devices is by centralizing control. With a Control4 smart automation system, you can tap one button on your smartphone or tablet and engage your entire system.

Control4 allows you to group commands for easy access. Turn on your projector, set the sound system to the appropriate volume, dim the lights, and more, with a single button.

Plus, Control4 also integrates with Alexa and Google Home, so you can use your voice to control every device.

When you use smart technology, movie night becomes a whole lot easier.

 
Want to learn more about Control4 and how it can help you wrangle all the tech in your home theater?

Or how avoiding simple mistakes in your theater design can make it much more fun?

Then click here to let us know!

 
Stay Informed
When you subscribe to the blog, we will send you an e-mail when there are new updates on the site so you wouldn't miss them.