10 Ways to Improve Your Lifestyle with Motorized Shades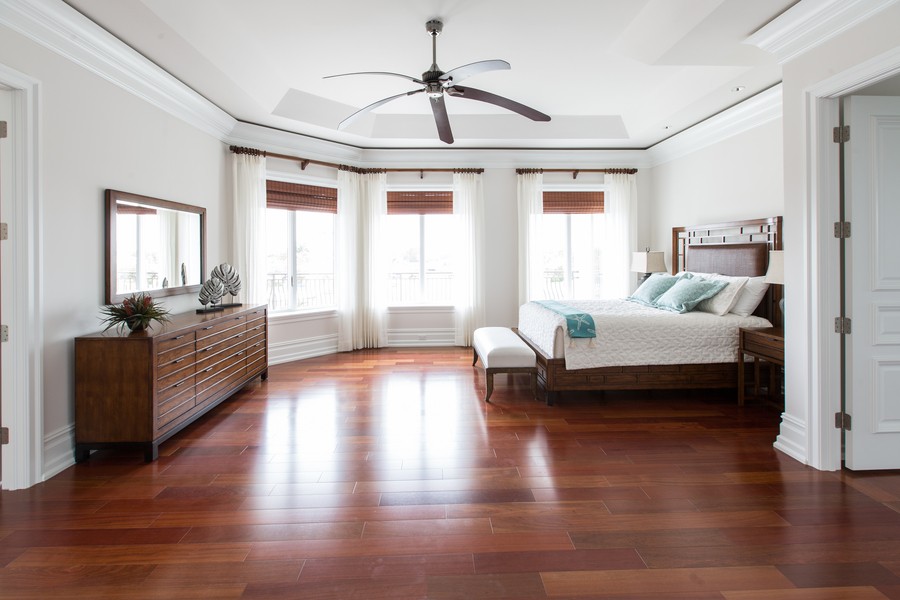 Meet the Stylish and Sophisticated Technology That Transforms Smart Homes
Shades are just shades, right? In actuality, quite a bit of research-backed design goes into motorized shades, from whisper-quiet operation to whole-home integration technology. Imagine no longer needing to walk from room to room to manage natural daylight throughout your Forsyth, GA, property and instead simply tapping a button to adjust shades and blinds easily.
Keep reading to discover our (and our clients') top ten favorite automated shading features!
SEE ALSO: Smart Home Automation Hacks for When You're Away on Vacation
1. Convenience
Motorized shades are controllable remotely or pre-programmed to open and close at specific times. This means there's no need to manually adjust each shade, which can be particularly beneficial in larger homes with several or high, hard-to-reach windows.
2. Energy Efficiency
By programming shades to close during the hottest parts of the day in the summer, you'll reduce the amount of solar heat entering your living spaces, reducing the need for air conditioning. In the colder months, have shades open so rooms are heated naturally instead of running the heater unnecessarily.
3. Security
Motorized shades are programmable, so simply tap a button to open or close them whenever you leave the house. Whether you've gone across town on an errand or away for a few weeks on vacation, an automated shading program can mock occupancy, raising and lowering at random to give the impression that someone is home, which may deter burglars looking for an unattended target.
4. UV Protection
Sunlight can cause extensive damage to furniture, artwork, and other interior items over time, so closing shades at the brightest times during the day will help protect your furnishings.
5. Comfort
Easily adjust the amount of natural light entering a room to create the perfect ambiance instantly. Dim lights to the ideal setting for watching a movie, brighten them while hosting a holiday party, or adjust them to a warm amber glow for relaxing—the choice is yours.
6. Integration with Smart Home Systems
Many motorized shading setups can be integrated with other smart home technologies, such as lighting, climate control, and security. A professional integration team like Southern Design will ensure you can manage and control your entire home with a few taps or swipes of your finger.
7. Noise Reduction
Depending on the thickness of the fabric, some window treatments can reduce outdoor noise from entering your home. Plus, many high-end shading solutions have powerful yet quiet motors, so you'll have a more tranquil home environment.
8. Privacy
Once the sun goes down and interior lights are needed, you and your family will be backlit and visible to anyone passing by on the street. Being able to lower shades with the touch of a button provides privacy in an instant.
9. Aesthetics
Thanks to our impressive brand partners, motorized shades come in various styles and are customizable to fit the design of any home. There's also no need for cords, so you'll have a safer, more streamlined look in each living space.
10. Increased Home Value
With the trend toward smart home living, motorized blinds and shades are a desirable feature for many potential homebuyers and can increase the value of your home.
Whether in Forsyth, GA, or beyond, Southern Cinema is here for you every step of the way through your projects. Connect with our team here to discuss your shading and smart home needs. We can't wait to hear from you!
Stay Informed
When you subscribe to the blog, we will send you an e-mail when there are new updates on the site so you wouldn't miss them.